After A Nissan Gt - R, This Japanese Police Department Welcome A Lexus Lc 500 To Their Fleet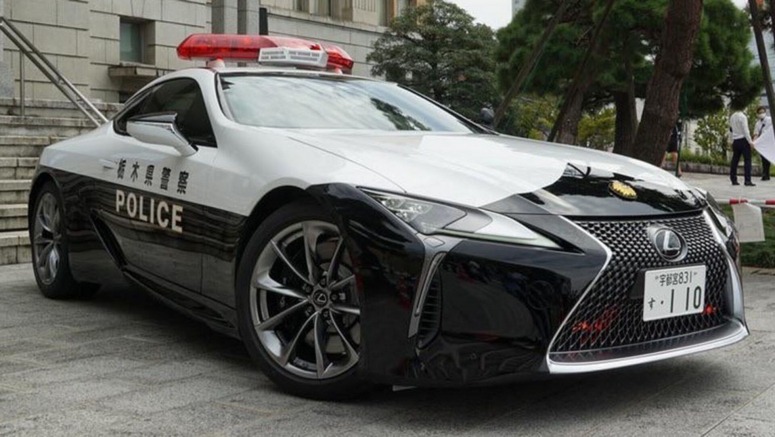 Police in Japan were recently gifted a customized Lexus LC 500 to add to their fleet.
The LC 500 in question was donated by Lexus executive Kazuo Nakamura to the Tochigi Prefectural Police Department that has a long history of using high-end Japanese performance cars in its fleet. In fact, it currently has a Nissan GT-R in its fleet and has also used a handful of Honda NSX models in the past, as well as an FD Mazda RX-7, a Nissan Skyline R34, a Nissan Skyline R33 and a Subaru Impreza WRX STi.
Authorities will use this LC 500 for its Mobile Traffic Unit in a bid to reduce traffic accidents and stop fleeing vehicles.
Watch Also: Is The Lexus LC 500 Convertible As Good As The Coupe?
Key changes made include a black and white police livery, a flashing light bar on the roof, and flashing lights hidden beneath the front grille.
It remains unclear if any mechanical modifications have been made, but in all likelihood, Lexus has left the powertrain and transmission untouched. That's no bad thing as the naturally-aspirated 5.0-liter V8 of the LC 500 pumps out a respectable 471 hp and 398 lb-ft (540 Nm), more than enough to chase down and stop most motorists the officers will come across.
As impressive as the fleet of vehicles use by the Tochigi Prefectural Police Department is, it cannot hold a candle to the police vehicles used in Dubai. They include a Bugatti Veyron, Porsche 918 Spyder, Mercedes-Benz SLS AMG, BMW M5, Audi R8, Ferrari FF, and most recently, a Mercedes-AMG GT 63 S.
Photo
Gallery