Endo Suffers 2nd Loss On 8th Day Of Sumo Tourney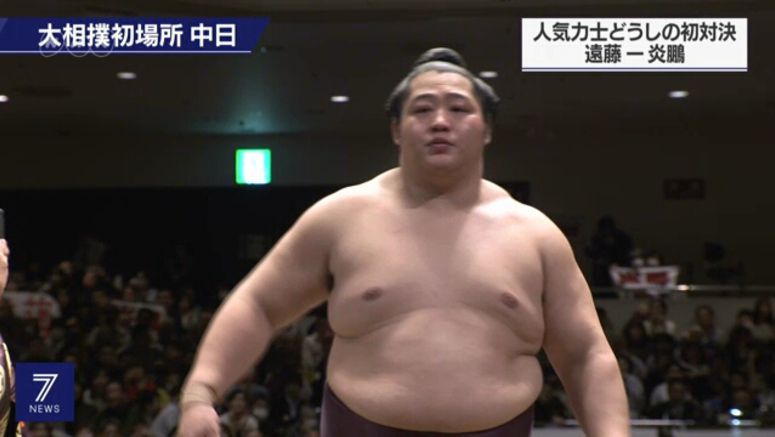 On the eighth day of the New Year Grand Sumo Tournament on Sunday, Endo suffered his second loss in an anticipated match with another popular rank-and-file wrestler, Enho.
Enho has risen to his best ranking and attracted attention. Endo, who defeated two Yokozunas and one Ozeki wrestler earlier in the tournament, lost the much-watched bout.
The two Yokozuna wrestlers have already dropped out of the tourney.
Ozeki Takakeisho defeated Okinoumi and remained among the leaders with one loss at the halfway point of the competition.