Kosovo's Judo Team Arrives At Training Site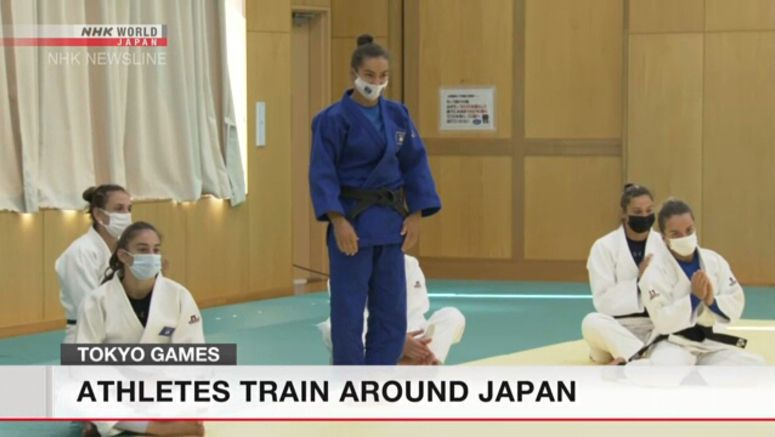 Kosovo's national judo team has arrived at a city on the Sea of Japan coast for a training camp ahead of the Tokyo Olympic Games.
The seven-member team arrived in the city of Sanjo, Niigata Prefecture, central Japan, early Friday morning.
The city held a welcoming ceremony in the afternoon, attended by Rio de Janeiro Olympics gold medalist Majlinda Kelmendi and other judokas.
Mayor Takizawa Ryo said he is glad the team has come to Sanjo City despite the coronavirus pandemic. He also said the city has prepared a good training environment even though the team will stay for only a short time.
Coach Driton Kuka expressed gratitude, saying that the athletes and staff will work hard to win medals.
An exchange event with citizens was canceled due to the pandemic. Video messages from local children were shown and paper cranes were presented at the ceremony.
Kelmendi said she is glad to be able to visit Japan again.
City officials say the team members will take daily PCR tests for coronavirus infection during their stay until next Wednesday.