Judoka Takato Wins Japan's First Gold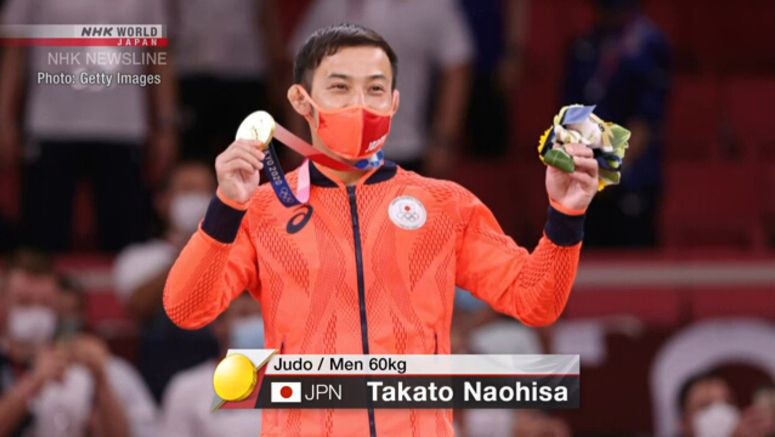 Japanese judoka Takato Naohisa has won gold in the men's 60-kilogram category in the Tokyo Olympics. It's the host country's first gold medal at the Games.
The 28-year-old beat Taiwan's Yang Yung Wei in the final. Takato previously won the bronze in 2016.
He said this time, he was able to go all the way because of the unwavering support of those around him. He added that he would try to continue to get better, even as champion.
Meanwhile, in the women's 48-kilogram category, Tonaki Funa won silver, finishing second to Kosovo's Distria Krasniqi.
Tonaki said that her weaknesses emerged at the worst possible moment.
The 25-year-old had beaten two-time world champion, Ukraine's Daria Bilodid, in the semifinal, to earn a shot at the gold.
Meanwhile, Japanese swimming star Ikee Rikako competed in her first event at the Games. She was a member of the women's 400-meter freestyle relay team, which failed to progress past its qualifying heat.
The 21-year-old's Olympic dreams were seemingly dashed by a leukemia diagnosis in February 2019. But she recovered and returned to competition last summer.
"Being back here I felt again that I want to be a person who can inspire others," Ikee said after the event.