Japan Loses Out On Mixed Team Judo Gold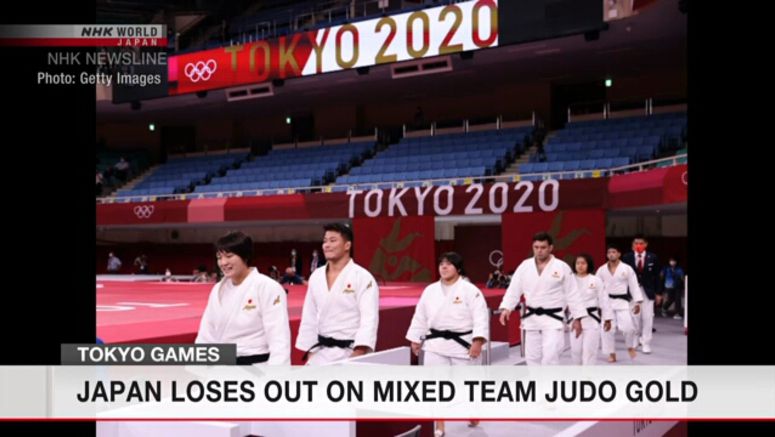 Japan's Olympic judo campaign has come to a stunning end, after it lost the gold medal match of the mixed team event.
Fans had been hoping for Japan to finish with one last gold in what was the final judo event of the Tokyo Games. It was also the sport's first-ever mixed team competition at the Olympics.
Japan's opponents in the final were European heavyweights France. Their team featured two-time gold medalist Teddy Riner.
Japan wasn't short on star power themselves, fielding a lineup that included gold medalists Arai Chizuru and Wolf Aaron.
But France cruised to a four to one victory, with Sone Akira recording the lone Japanese victory.
Despite the disappointing result, Japan finishes the Games with nine individual judo golds, its biggest haul ever.
The event also featured a refugee team. It's the first time that refugee Olympians have taken part in a team competition in any sport. They lost to Germany in the first round.
Javad Mahjoub, originally from Iran, called the event a good experience and said he enjoyed competing on a team with people from around the world.