Japan's Soccer League To Postpone Matches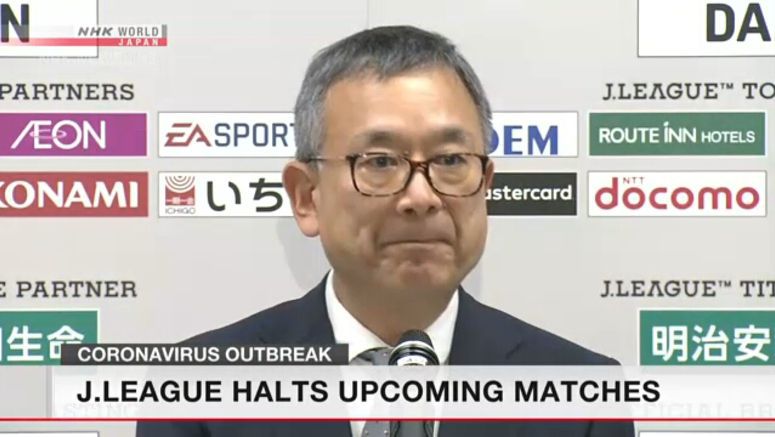 Japan's professional soccer league, J.League, is postponing all official matches for the next three weeks in response to the spread of the new coronavirus.
J.League Chairman Mitsuru Murai announced at a news conference on Tuesday that all 94 matches scheduled until March 15 will be postponed. The matches include those for the top J1, J2 and J3 divisions.
Murai noted suggestions by a government panel that the next few weeks will be crucial in containing the outbreak. He said the league will provide maximum cooperation in efforts to prevent the spread of the virus.
In the past, the J.League has cancelled matches in the wake of the 2011 disaster in northeastern Japan and due to bad weather. But this is the first time it has postponed matches due to a virus outbreak.