March Sumo Competition Under Consideration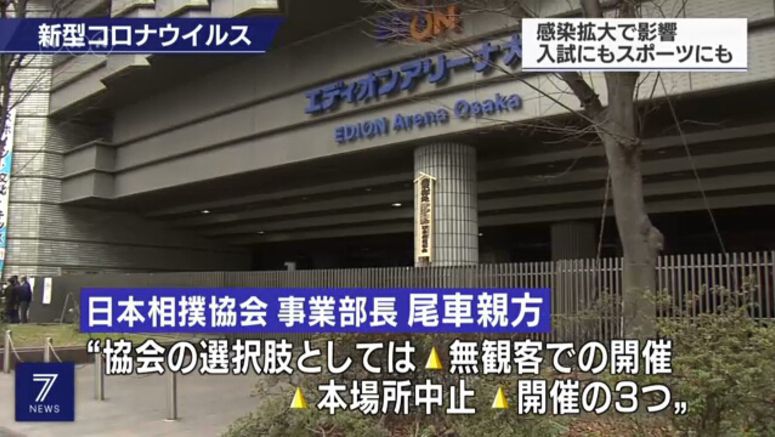 The Japan Sumo Association says it is considering what to do about next month's scheduled competition in light of the spread of the new coronavirus.
The second of the annual six regular championships is scheduled to begin at the Osaka Prefectural Gymnasium from March 8.
Stablemaster Oguruma, who is a senior association official, told reporters on Tuesday that preparations for the March Grand Sumo Tournament are underway.
But he said the association is faced with three choices: holding the event as planned, holding it without any spectators in attendance or completely canceling it.
He said that the competition cannot be postponed citing the difficulty of securing the venue.
Oguruma said a decision-making deadline will be set and indicated that a final decision will be made soon.