Olympics - Related Events To Go Ahead As Planned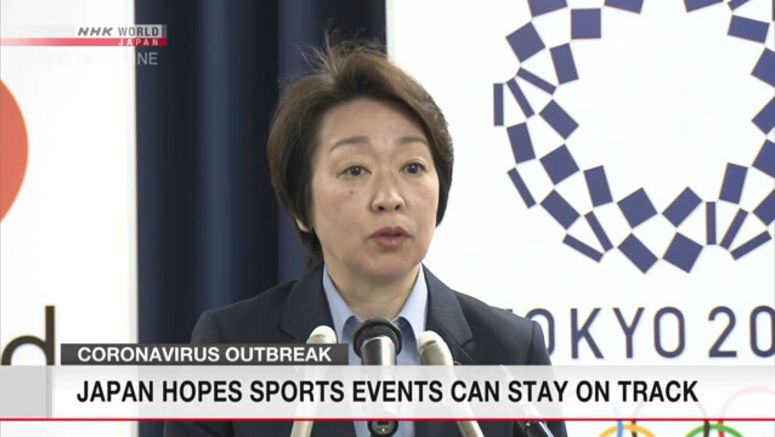 Japan's Cabinet minister in charge of the Tokyo Olympics and Paralympics says the government will not call for the cancellation or downsizing of Games-related events despite the new coronavirus outbreak.
Seiko Hashimoto told reporters on Tuesday that the government's panel of experts has not urged restraint in organizing large-scale gatherings, and has allowed test events for the Olympics and Paralympics to go ahead as planned.
Hashimoto said participants of Games-related events will be asked to wear surgical masks and wash their hands frequently, and organizers will be urged to take steps to ensure that the virus does not spread, such as providing disinfectant.
The outbreak has affected a number of public events in Japan.
The Imperial Household Agency has canceled an event scheduled for February 23 in which people were to gather outside an Imperial Palace building to congratulate the Emperor on his birthday.
Organizers of the Tokyo Marathon on March 1 decided to downsize the race by excluding non-professional participants.