Honda Doesn't Want To Simulate Manual Gearbox In Electric Vehicles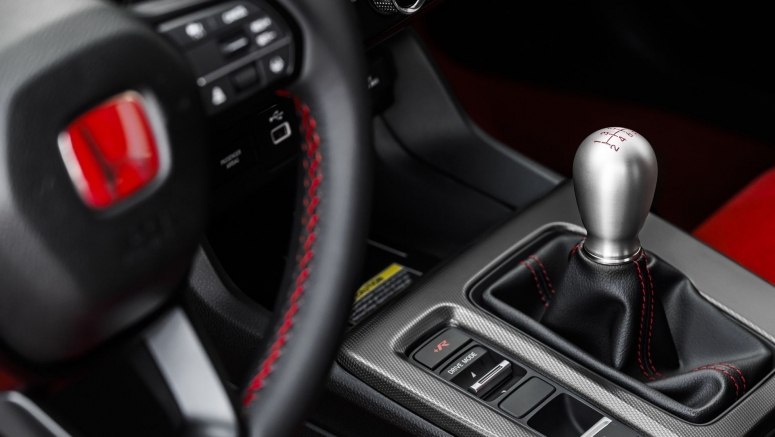 As electric vehicles increasingly take over, some automakers (like Toyota) have suggested simulated manual transmissions as a way to increase driver engagement. Honda, however, is not keen on the idea.
Honda's CEO, Toshihiro Mibe, and its head of electrification, Shinji Aoyama, recently revealed to Car and Driver that the automaker is unlikely to pursue any kind of simulated or artificial transmission for its upcoming EVs.
"Artificially, we can do it. Mechanically, it is not easy," said Aoyama, who referred to a fake manual as "like an extension of active sound control." He added that he is not fond of these kinds of solutions.
Read: Toyota Developing Fake Manuals For EVs, Patents Reveal
The executives said, instead, that they would prefer to find other ways to make their electric vehicles exciting. Battery technology, packaging, programming, and engineering will instead make Honda's upcoming EVs fun to drive, with Mibe adding that its electric vehicles would be "edgy" and distinct from the competition.
Its rival, Toyota, meanwhile, appears to be investing heavily in the concept of a simulated manual transmission for its EVs. The company recently patented a three-pedal system with "virtual" gears and a shift lever. Koji Sato, the head of Lexus, added that he wants his company's EVs to come with some form of simulated manual transmission.
Although Mibe said that he wasn't "sure if we can replace the manual transmission," Honda hasn't given up the real deal yet. The company's plans to phase out conventional engines will take until 2040 to complete.
The automaker has also introduced a number of new models with manuals. Both the Civic Si and the Civic Type R get the old-fashioned transmission, as does the Acura Integra, which is based on the same platform. With take rates high for these models, the manual transmission may have found its niche in enthusiast-oriented vehicles.