Musician Sakamoto Ryuichi Releases Message Ahead Of Online Concert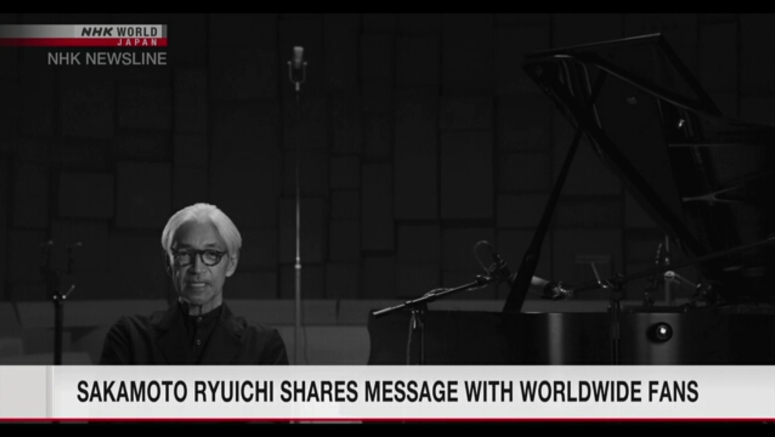 Prominent Japanese musician Sakamoto Ryuichi, who is undergoing treatment for cancer, has published a video message ahead of the online streaming of his piano performances he recorded this autumn.
The message released on Wednesday shows Sakamoto sitting by the piano.
He says in the video that he has continued his treatment for cancer while engaging in almost no public activities.
Sakamoto disclosed in January 2021 that he was diagnosed with rectal cancer while in remission from throat cancer which was discovered in 2014.
He says in the latest video that it is now difficult for him to play for an hour, or 90 minutes, as he used to, because he has lost strength.
Sakamoto says he has decided to record his piano numbers piece by piece, and edit them into an uninterrupted concert.
He wraps up his message by saying that he hopes his fans will enjoy his performances as they would a normal performance.
The recorded footage will be streamed around the world on December 11 and 12, Japan time.