Diet To Debate Bill On Religious Donation Rules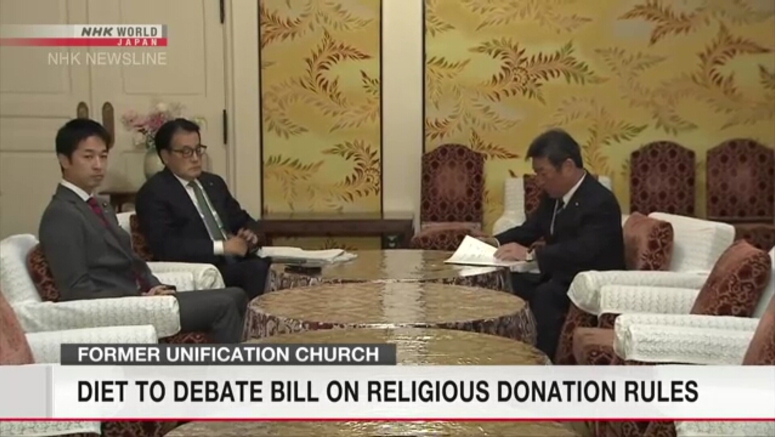 Japan's Diet will debate a bill on Tuesday that could help people who have been exploited by the former Unification Church. It is meant to regulate efforts to solicit donations for religious groups.
The main ruling Liberal Democratic Party presented a revised draft of the bill after two opposition parties called for a more effective one. They want authorities to prevent religious corporations from collecting donations against people's will.
But the ruling party says it is hard to include a ban on donations that were acquired maliciously. It would instead require authorities to issue warnings or name the corporations that solicit unfairly.
The opposition says there is still room for improvement.
Constitutional Democratic Party Secretary-General Okada Katsuya said, "We think a ban on malicious soliciting is the key point, and if that's not changed, there is still a problem."
LDP Secretary-General Motegi Toshimitsu said, "The revised bill includes all it can under the current legal system."
The parties will hold a committee session on Tuesday after the debate. The ruling camp wants to enact the legislation during the current Diet session, which ends on Saturday.