Internal Probe Of Fukushima Reactor Resumed After 6 - Month Break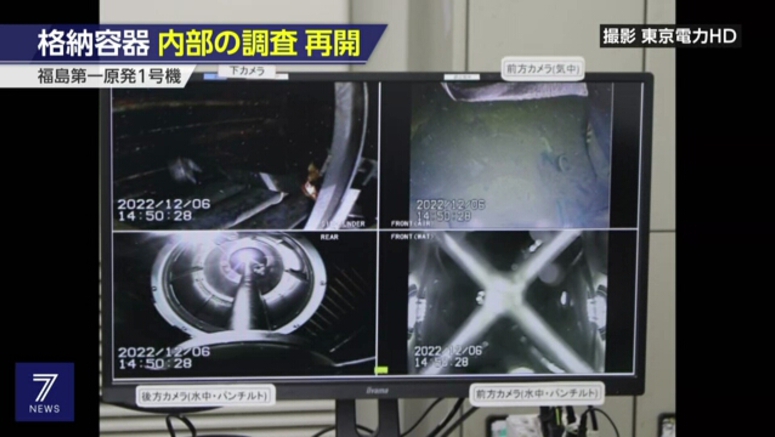 The operator of the damaged Fukushima Daiichi nuclear power plant has resumed examining the inside of the No.1 reactor containment vessel after a six-month break.
The plant suffered a triple meltdown in the March 2011 earthquake and tsunami.
Its operator Tokyo Electric Power Company, or TEPCO, sent three types of robots into the containment vessel from February through June this year. The robots took images inside the vessel and measured the thickness of accumulated matter thought to be fuel debris.
On Tuesday, TEPCO resumed the survey by sending an underwater robot inside the containment vessel to examine the deposits in detail.
During its four-day probe, the robot will measure radiation levels using a sensor at eight spots inside the containment vessel to determine whether the deposits are fuel debris.
In March next year, TEPCO plans to send robotic cameras inside the pedestal, a structure that props up the reactor.
The utility also plans to use four types of underwater robots to find clues on removing the fuel debris.