Mobile Nu Gundam Statue Lit Up In Fukuoka City Ahead Of The Holiday Season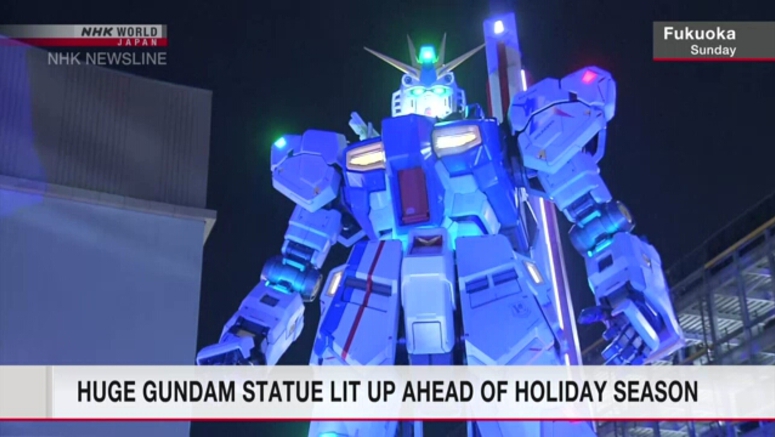 A life-size figure of a robot from the popular Japanese animated series "Mobile Suit Gundam" has been lit up for the winter season.
A mall in the southwestern Japanese city of Fukuoka set up the 25-meter-tall robot called Nu Gundam as part of its winter attractions.
Red, white and blue beams of light illuminate it, coming from LEDs on a tree in front of the statue.
Gundam fans and visitors gathered at the lighting-up ceremony.
A local high school student said she was happy to see the illuminated figure, as she is a fan of the animated series.
A Gundam fan from central Japan's Gifu Prefecture said he was excited to see the life-size figure used as a Christmas decoration.
The statue will be lit up daily from 5 p.m. through 9:30 p.m. until February 19.