Mother Of Late Reality Show Star Sues Tv Broadcaster And Production Companies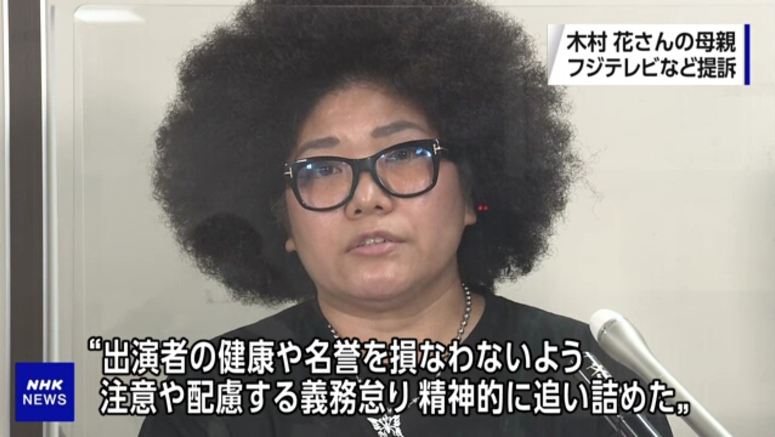 The mother of late Japanese reality show star Kimura Hana has sued a broadcaster and two production companies in connection with cyberbullying that led to her daughter's suicide.
Hana, a 22-year-old professional wrestler, killed herself in May 2020 after becoming the target of malicious slander on social media for her remarks and conduct on the show "Terrace House," broadcast by Fuji Television.
Her mother, Kimura Kyoko, filed a lawsuit with the Tokyo District Court on Tuesday.
She is demanding that the broadcaster and the production companies pay damages of more than 140 million yen, or about one million dollars.
Kimura says the broadcaster continued to stream or broadcast the show without making revisions, even though it was aware that the show was detrimental to her daughter's mental health. She also says the defendants failed to do anything to prevent the abuse on social media.
She says the broadcaster and the production firms failed to consider their performers' health and the effects of fame, eventually leading to mental distress for her daughter.
Kimura told reporters that she doubted that the human rights and safety of performers were considered. She said she filed the suit in the hope of preventing a recurrence.