Real Wages In Japan Down For 7th Month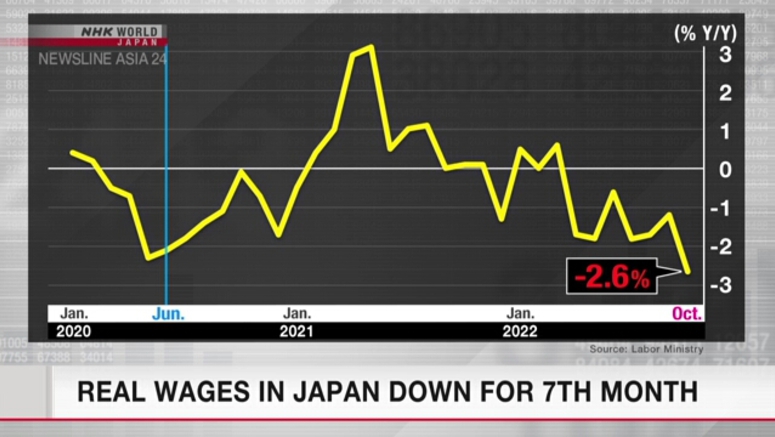 Real wages in Japan dropped for the seventh-straight month in October from a year earlier.
Nominal pay was higher but grew at a slower pace than consumer inflation.
Preliminary figures released by the labor ministry on Tuesday show that the average wage was 275,888 yen, or about 2,000 dollars. The number includes base and overtime pay. It was up 1.8 percent in yen terms from a year earlier, marking the 10th consecutive month of increase.
Real wages, adjusted for inflation, fell by 2.6 percent.
It was the first time for the monthly average to fall by more than 2 percent since June 2020.
That was when the impact from the coronavirus pandemic dragged down wages.