2021 Toyota Sienna Minivan Earns Iihs Tsp+ Award With Big Improvements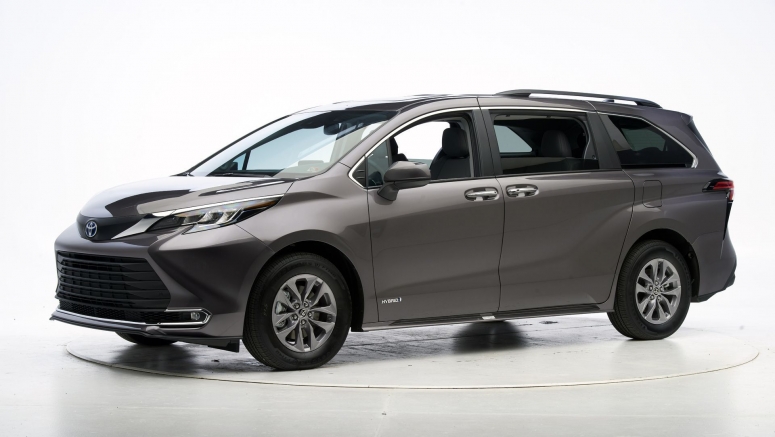 The new and redesigned 2021 Toyota Sienna takes big strides forward when it comes to crash safety, according to the Insurance Institute for Highway Safety. It earns the highest possible Top Safety Pick+ award for 2021, whereas the previous Sienna received no accolades.
Most tests saw the 2020 Sienna earn applaudable scores, but it didn't do so well with both small overlap front crash tests. Toyota appears to have addressed the previous model's shortcomings, as it scored a "Good" rating in both overlap tests this year. The IIHS says the outgoing Sienna fell short because "the occupant's survival space was not maintained well" in either small overlap front crash test. Those structural issues didn't present themselves in the 2021 Sienna, and IIHS testing found no evidence of a heightened risk of injury to the driver or passenger.