Acura Is Offering New Leasing Deals For The 2021 Tlx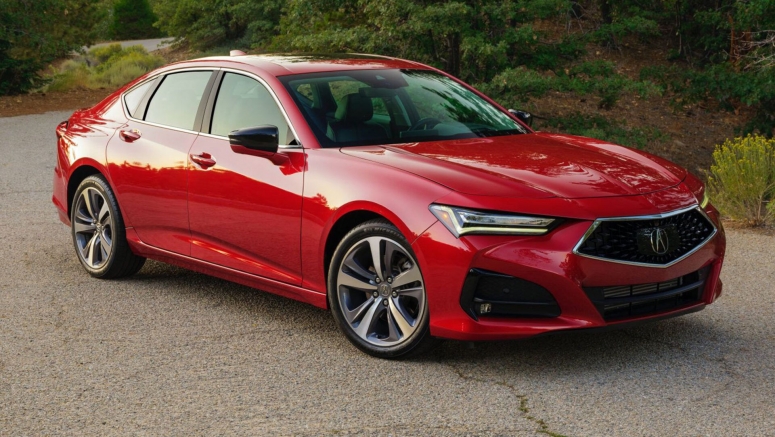 Acura has announced new lease prices for the 2021 TLX just in time for the holiday season.
The entry-level 2021 Acura TLX 2.0T is currently available for $369/month for 36 months with $3,899 at signing and a yearly mileage allowance of 10,000 miles (16,000 km). The monthly payment is reduced to $339 for 36 months for current Acura owners and those jumping ship from a competing brand. Cars Direct notes that dealerships can also choose to cover the first month's payment.
Watch Also: The Deceiving Design Detail Οf Τhe All-New 2021 Acura TLX
This leasing deal makes the 2021 TLX barely more affordable than the 2021 Lexus IS 300 which is available for $339/month for 36 months with $3,999 due at signing. The Acura offer will be available in the United States until January 4, 2021.
However, the TLX trails the IS in terms of financing offers. Acura's finance stands at 1.9% APR for 60 months and can be combined with the brand's $1,000 loyalty bonus. By comparison, Lexus offers a 0% APR deal for 60 months for the IS, plus a $1,500 bonus for current customers.
All 2021 Acura TLX models currently available are sold with a 2.0-liter turbocharged four-cylinder that produces 272 hp at 6,500 rpm and 280 lb-ft (379 Nm) of torque between 1,600 rpm and 4,500 rpm. Coupled to this engine is a 10-speed automatic transmission that drives the front wheels. However, customers can opt for the automaker's latest-generation SH-AWD system with torque vectoring should they prefer having power sent through all four wheels.
Next spring, the range-topping TLX Type S will join the range with an all-new turbocharged 3.0-liter V6 rated at 355 hp and 354 lb-ft (480 Nm) of torque. This version will be sold exclusively with a 10-speed automatic transmission and the SH-AWD system.