Japan To Set Up New Entity For Protecting Domestic Farm Products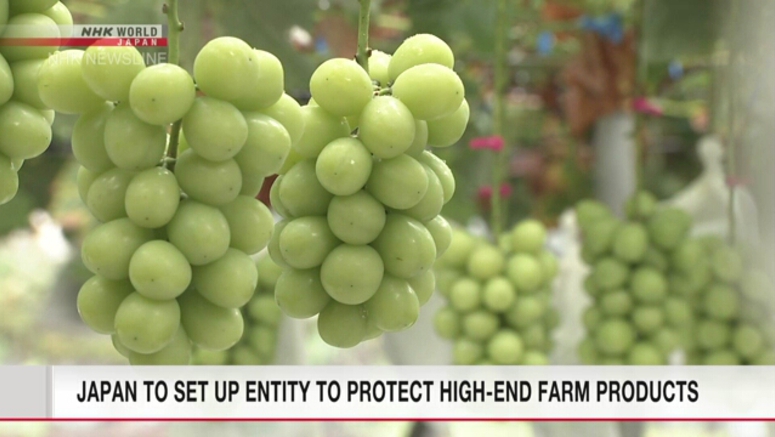 The Japanese government has decided to set up a new entity to help prevent high-end domestic fruits and other farm products from being illegally grown overseas.
The decision comes after items such as high-quality "Shine Muscat" and "Ruby Roman" grapes were found growing in other countries.
The revised Plant Variety Protection and Seed Act, which took effect last year, allows developers to limit export destinations for new varieties of crops.
The agriculture ministry says the new entity will help developers with the overseas registration process. It will be established in cooperation with the National Agriculture and Food Research Organization, as well as prefectural governments.
The entity will also collect license fees for varieties that are authorized to be grown in other countries.
The ministry plans to start the measures from next fiscal year.
Officials say they hope to secure funds for developing new varieties by ensuring that license fees are properly paid to developers.