Brexit: Honda Ceases Uk Production Due To Shortage Of Parts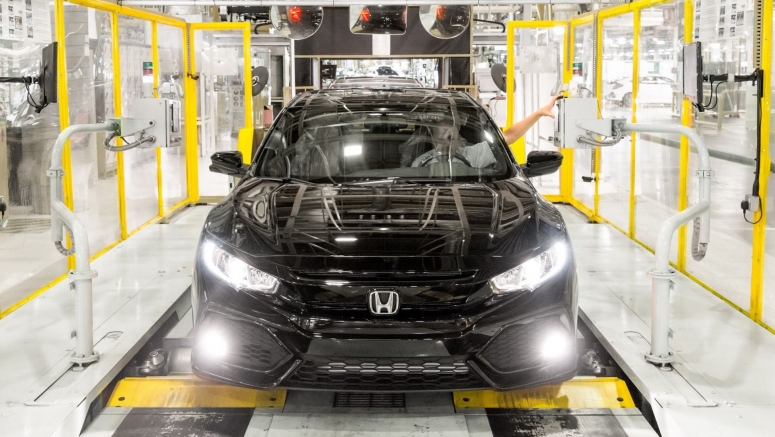 Honda has stopped production at its factory in Swindon, England, as congestion at ports has delayed delivery of vital components. The Japanese carmaker will attempt to restart output as soon as it is able to.

The Swindon plant built just under 110,000 cars last year, and will be shut down permanently in 2021 as part of Honda's global restructuring plan.
"The situation is currently being monitored with a view to restart production as soon as possible," said Honda in a statement. The carmaker operates using a "just-in-time" production method, where parts are delivered exactly when they are required.
Read Also: Honda Moving Part Of Its UK Production Back To Japan In 2021
One alternative solution could be to air freight parts into the UK from their source countries, reports Autocar. Meanwhile, UK container ports such as Felixstowe, Southampton and London Gateway are said to be heavily congested – mostly because of an increasing number of consumer orders for Christmas, as well as companies filing lockdown-induced backlogs.
Of course, it could also be that some companies are stockpiling goods in anticipation of the Brexit transition period coming to an end on January 1st.
Carmakers have been bracing for these types of situations, with Bentley putting cargo planes on standby to possibly transport vehicle bodies, engines and parts, as per Autonews Europe. The PSA Group has warned that disruptions are inevitable even with some last-minute trade deal, which is looking unlikely.
The UK and Europe are closely connected when it comes to the automotive trade, and the absence of a deal would have major consequences for manufacturers.