Seven - Day Average Of Covid Cases Rising Faster In Most Parts Of Japan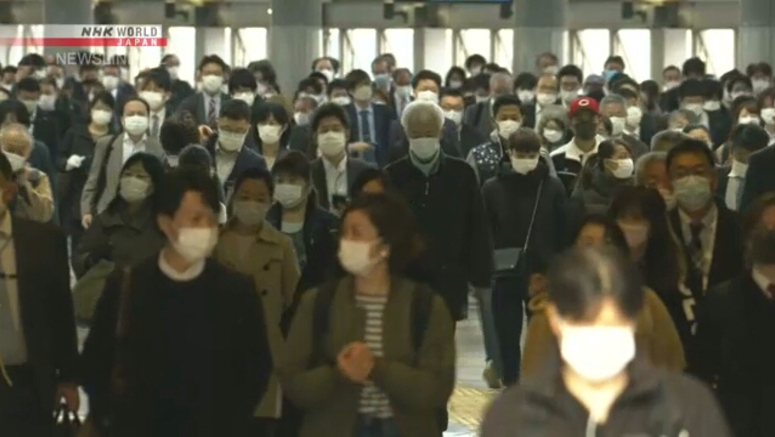 Coronavirus infections appear to be picking up in Japan, according to the latest seven-day average of new cases. The country is facing an eighth wave of the outbreak.
Data released by the health ministry show that the nationwide average has risen for seven weeks in a row.
Growth had been slowing since early November. But the pace picked up in the latest week through Thursday, with a 27-percent rise from the previous seven days.
The daily average stood at over 110,000 cases nationwide, up more than 23,000 from the previous week.
The latest seven-day average rose in all 47 prefectures, and at a faster pace in all but Miyagi, Yamanashi, Mie and Hiroshima prefectures.
The northernmost prefecture of Hokkaido had 1,070.5 cases per 100,000 people, the highest among all prefectures. The daily average there was around 7,987.
Tokyo's average has been going up and down since early November. The figure reached 12,005 in the latest seven days, up 37 percent from the previous week.
Tateda Kazuhiro of the government's coronavirus advisory panel said infections are trending higher nationwide. But he added, a surge is not yet in sight.
He also voiced caution over the number of deaths, saying fatalities are exceeding 200 on some days and growing at a faster pace.
Tateda said the Omicron sublineage BQ.1 is replacing other subvariants in Tokyo and elsewhere.
He added it is likely to become clear by the end of December how the new varieties will contribute to the spread of infections.
Meanwhile, health officials reported on Friday the total number people who died after testing positive for COVID has now topped 50,000.
Japan's cumulative cases of over 25,000,000 is the seventh highest figure following the United States, India and France. But the death toll is lower than most of the other G7 countries.