Experts: Tokyo's Healthcare System Under Strain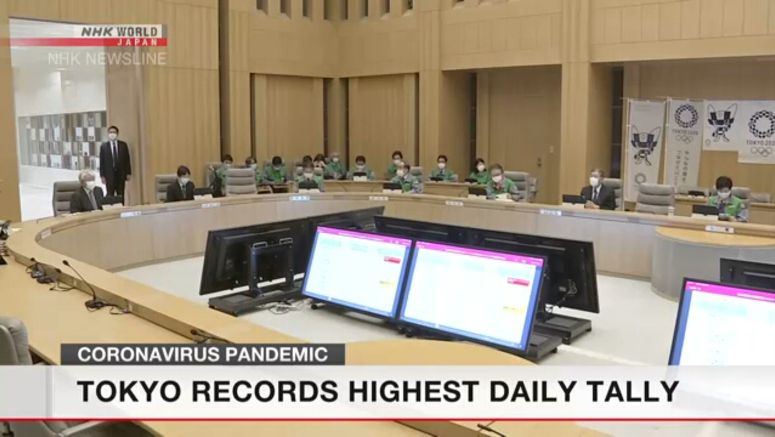 Medical experts say a surge in new coronavirus cases in Tokyo is starting to overstretch its healthcare system, making it very difficult to provide care for other patients.
The warning came when an advisory panel of infectious disease and public health experts met Tokyo Metropolitan Government officials on Thursday for a weekly assessment of the coronavirus situation.
The experts said the number of new cases has stayed high, particularly among people aged 65 or over who are at high risk of developing serious conditions.
They also said every effort should be made to protect elderly people from risks of infections and keep the healthcare system from collapsing.
The meeting kept Tokyo's coronavirus alert at the highest level on a scale of 1 to 4, to signify its assessment that the virus has kept spreading. The alert for Tokyo's healthcare system was kept at the second-highest level, meaning the system must be strengthened.
The experts expressed serious concerns about the growing strain on the system, pointing out that the number of people hospitalized for Covid-19 in Tokyo has exceeded 1,800, up about 200 from the previous week.
They warned that the situation is making it increasingly difficult to provide care for patients with other illnesses. They said it is vitally important to stop a further increase in new cases, as well as patients in serious condition.