Tokyo's New Covid - 19 Hospital Opens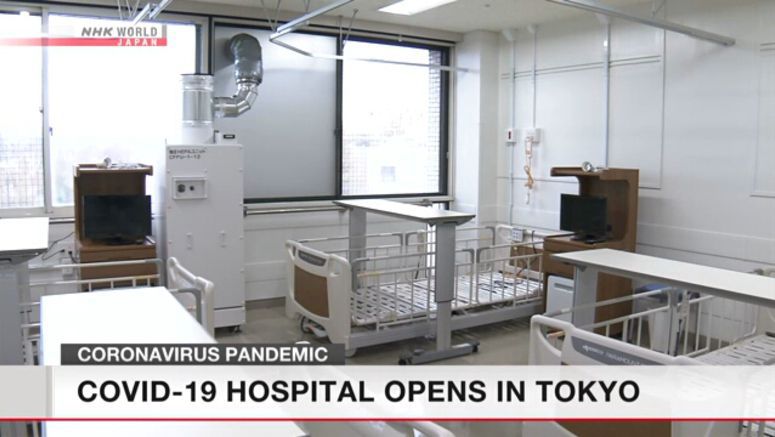 A new medical facility designed to exclusively treat COVID-19 patients with mild or moderate symptoms opened in Tokyo on Wednesday.
The Tokyo Metropolitan Government renovated a former healthcare facility in Fuchu City. It is the first facility run by the metropolitan government that is designed to care exclusively for coronavirus patients who need to be hospitalized.
Tokyo officials said the facility is prepared to handle cases that other hospitals cannot deal with easily, such as elderly patients who need special assistance and foreign nationals who do not speak Japanese.
The facility has 100 beds. Officials plan to use 32 of them for the time being. Three doctors and 48 nurses will work during the day.
The officials said they do not know how many patients will be treated at the facility.
All the healthcare staff members are currently employed at other hospitals. They will work at both institutions for the time being.
The officials say they will hire the staff members they need in the future. They also say they will expand capacity at the facility.