Japanese Rugby Star Speaks Before His Last Season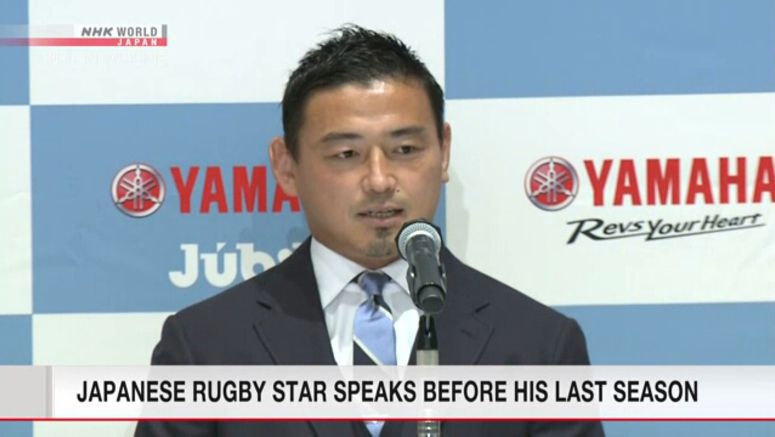 Japanese rugby star Goromaru Ayumu is set to retire after the coming season that starts in January. He spoke about the sport and his legacy.
Goromaru said, "It is sad that I'll finish my rugby career as a player, which I started when I was 3 years old. But I have been running with all my might for 32 years."
The 34-year-old fullback is considered one of Japan's greatest players. His 711 career points as a member of the Japanese national team are by far the most of any rugger.
Goromaru was the key figure in Japan's historic win against South Africa in the 2015 Rugby World Cup. He was named a top-15 player in the tournament.
He said, "The match against South Africa, which changed the history of Japanese rugby, remains in my heart. But I treasure the memories of all the games and practices."
Goromaru is known for his kicking prowess. His unique stance drew the attention of fans, triggering a rugby boom across the nation.
Goromaru pointed out the level of Japanese rugby is rising, and encouraged young competitors to strive to get better every day... just like the top players do.