Scandal - Hit Japanese Cabinet Minister Refuses To Step Down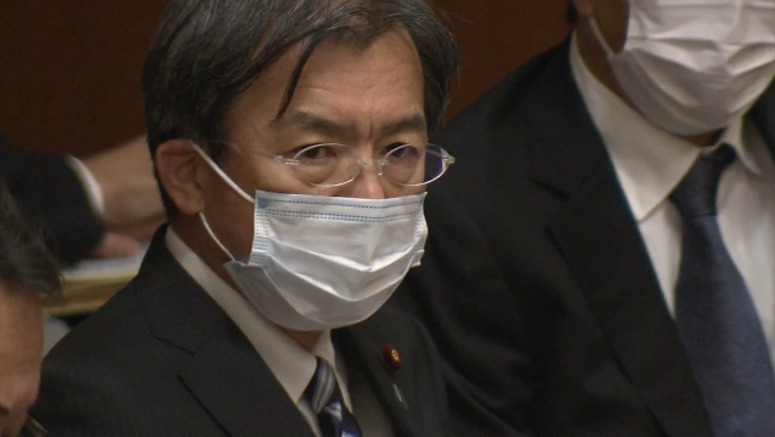 Japan's Reconstruction Minister Akiba Kenya has refused to step down from his Cabinet post amid calls from the opposition camp that he resign.
The Liberal Democrat has been mired in scandals over a possible election violation, political funds and alleged links to the controversial religious group formerly known as the Unification Church.
Akiba has become a fresh target of grilling by the opposition camp among Cabinet members under Prime Minister Kishida Fumio.
At an Upper House budget committee meeting on Wednesday, opposition lawmaker Fukuyama Tetsuro criticized Akiba over the scandals and his recent cancelation of an official visit.
Akiba canceled the trip scheduled for Sunday to areas in Fukushima Prefecture hit hard by the 2011 quake, tsunami and nuclear disaster to prepare for being questioned in a Diet session.
The Constitutional Democrat Fukuyama said Akiba should resign as reconstruction minister immediately if he can so easily cancel an official duty.
Akiba apologized to those affected by his cancelation. But he said he has visited the disaster-hit areas 23 times since taking office in August, and expressed hope to humbly listen to local views and continue to work toward the areas' reconstruction.
Akiba was also asked whether he attended a meeting of a group linked to the former Unification Church last year. He denied doing so.
Meanwhile, Fukuyama also asked Prime Minister Kishida why he has not dismissed Akiba but replaced the justice and internal affairs ministers, who were also involved in scandals.
Kishida said Akiba is striving to give full explanations amid criticism against him. Kishida added that he refuses to replace the reconstruction minister.