Japanese Officials Instruct Nursery School To Apologize To Abused Infants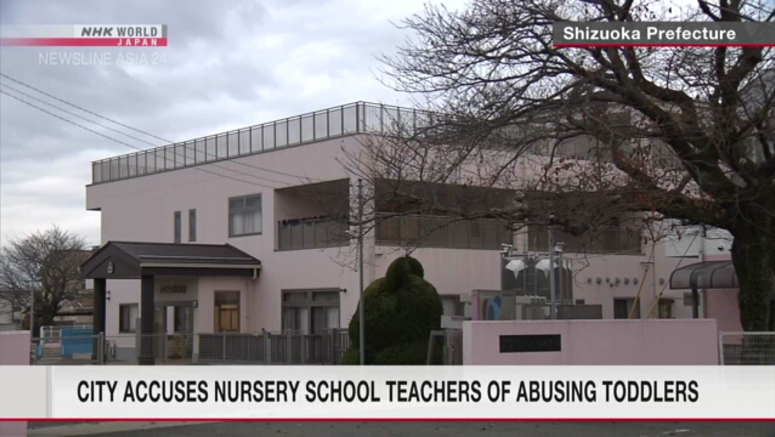 Municipal officials in central Japan have instructed a nursery school to personally apologize to children who were abused by its teachers.
At least 15 acts of cruelty came to light on Wednesday at the private nursery school in Susono City, Shizuoka Prefecture.
Three female teachers in charge of one-year-olds had held them in the air by their legs, or threatened them with knives, among other acts, between June and August of this year.
The city plans to file a criminal accusation against the teachers, alleging abuse.
City officials say they asked the nursery school in August to give full details of how each child was abused, but they have not received a full answer.
They instructed the school to conduct a further investigation, and to offer individual apologies and explanations to the victimized children and their families.
Parents expressed anger on Thursday. One father said he's shocked because he had always thought of them as good teachers.
He said it is unthinkable that people could do such things, and he won't be able to sleep thinking his one-year-old daughter could have been a victim.
Seven of the school's 23 one-year-olds were absent on Thursday. The nursery school plans to hold a news conference as early as Friday.