Remote Japanese Island Holds 1st Anti - Ballistic Missile Evacuation Drill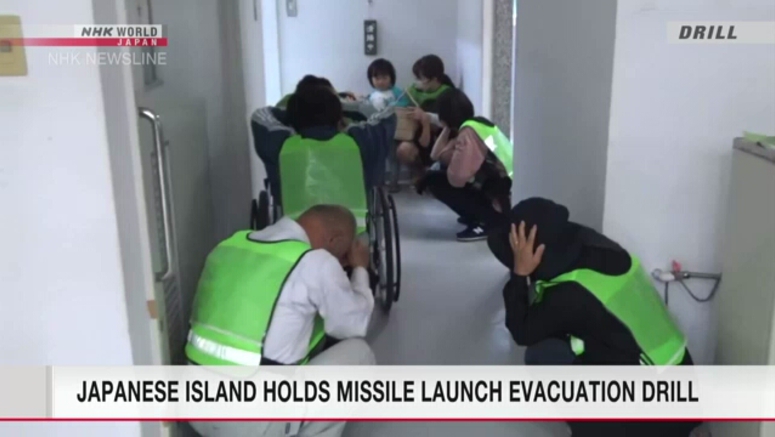 An evacuation drill simulating a ballistic missile launch has been held on Yonaguni Island, Japan's westernmost remote island, for the first time.
Twenty-two residents, including children, took part in the drill jointly organized by the central and prefectural governments and Yonaguni Town in Okinawa Prefecture, on Wednesday.
The exercise was held on the assumption that a foreign country had fired a ballistic missile that could reach the area.
Yonaguni Island is about 110 kilometers from Taiwan. In August, six ballistic missiles landed in its nearby waters when China staged massive military drills near Taiwan.
After a disaster radio system sounded a siren and called on residents to evacuate, participants ran into a community center to take shelter. They crouched down in places with no windows to protect themselves from a blast.
At the town hall, officials dived under desks, and in-house broadcast called on visitors to secure their safety. The officials also responded to telephone calls from residents.
A woman in her 40s, who took part in the drill, said it was good to join the exercise as she would not know what action she should take in case of a missile launch.
Another participant said an incoming missile is like a violent typhoon hitting in 10 minutes, so it is impossible to deal with it.
Town Mayor Itokazu Kenichi said that it is a race against time and it may be necessary to build shelters where people can quickly evacuate, such as in home gardens.