Japanese Govt. Submits Relief Bill For Victims Of Religious Groups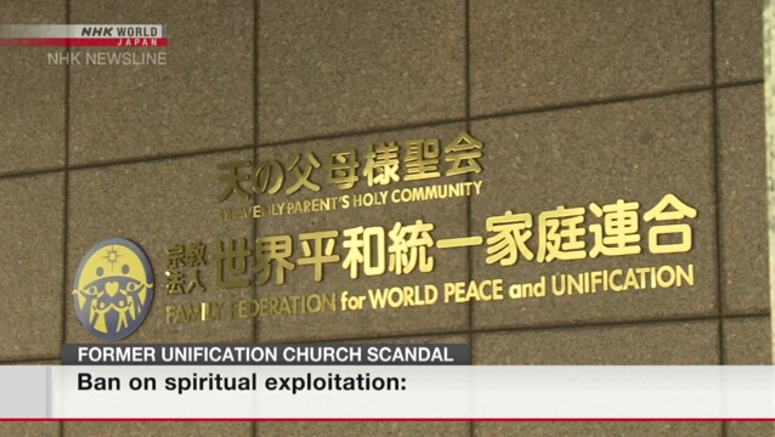 Japan's government has put forward a bill to help the financial victims of religious corporations.
That includes the religious group, formally known as the Unification Church, which has been in the spotlight since the man who shot former prime minister Abe Shinzo cited its exploitation of his family as his motivation.
Now, new legislation aims to prevent more people from being targeted.
The legislation would ban corporate entities from soliciting donations from followers by implying they have a spiritual obligation to do so.
It also requires entities to consider whether their solicitation practices negatively impact the free will of their targets, or their ability to maintain their daily lives.
The bill also prohibits corporations from forcing individuals to take out loans or sell their houses to raise money for donations.
Violators could be punished with up to one year in prison, or a fine equal to about 7,300 dollars. Opposition parties have called for revisions to the bill.
Prime Minister Kishida Fumio said, "Once the bill is made into law, the government will keep working to make the legislation easier to apply and more effective by putting down the interpretation of its clauses in writing."
The Diet is expected to discuss the new bill from next week and could enact it during the current session.