Tepco Opens Facility To Teach Lessons Of Meltdowns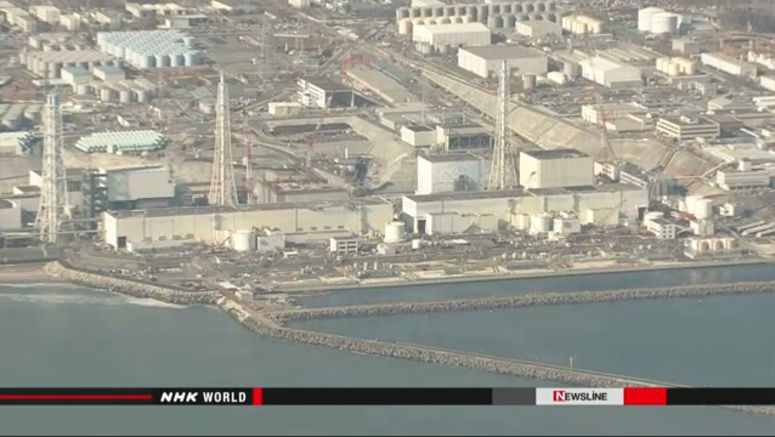 Tokyo Electric Power Company has opened a facility for employees to learn from the meltdowns at its Fukushima Daiichi nuclear power plant caused by the quake and tsunami in 2011.
The meltdowns at three of the reactors at the plant in northeastern Japan forced many residents to flee their homes and evacuate.
TEPCO opened the facility inside its research institute in Yokohama near Tokyo, ahead of the accident's 10th anniversary on March 11.
Panels with photographs and charts chronicle how flooding caused by the tsunami led to loss of electric power and eventually resulted in the release of massive amounts of radioactive material into the atmosphere.
There are also panels explaining how the company failed to take stronger anti-tsunami measures at the plant despite there being opportunities to do so.
At a training session at the facility held on Tuesday, eight employees studied the panels and then took part in a discussion.
One participant said the company was overconfident about the safety of the nuclear plant. Another said they must acknowledge the company's inadequate safety culture.
TEPCO introduced training two years ago for all employees to learn from the Fukushima accident. It says it will use the new facility for training and to promote awareness through dialogue among members.
A TEPCO official in charge of promoting safety, Tomonaga Kazuyuki, said company employees must take to heart what happened there and learn lessons from the accident. He also said they will continue training employees as long as the company exists.