Unesco Decides To List Japan's Architecture Skills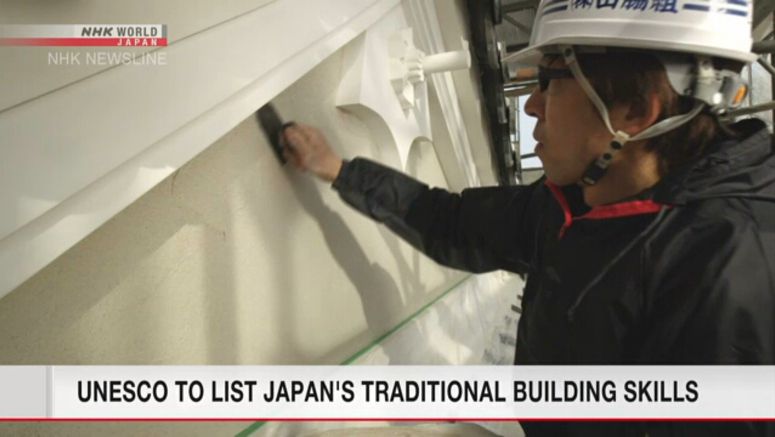 The United Nations' cultural agency UNESCO has decided to register traditional Japanese techniques used in wooden architecture to its Intangible Cultural Heritage list.
The Intergovernmental Committee for the Safeguarding of the Intangible Cultural Heritage discussed Japan's proposal and reached the decision in an online panel meeting on Thursday.
The building craftsmanship comprises 17 time-honored techniques including skills crucial for restoring important traditional cultural structures. They include thatching for the roofs of traditional structures, "urushi" lacquer painting, which gives wood a distinctive gloss and color, "sakan" plastering to finish walls with layers of mud or plaster, and weaving tatami mats.
All the techniques have been handed down and developed since ancient times. They enable natural materials such as wood, vegetation, and soil to be used to build and maintain structures that are resistant to earthquakes and typhoons.
This will be Japan's 22nd listing and joins Japanese paper and Japanese cuisine in attaining Intangible Cultural Heritage status.