Japan Draws Up Plan To Go Carbon - Neutral By 2050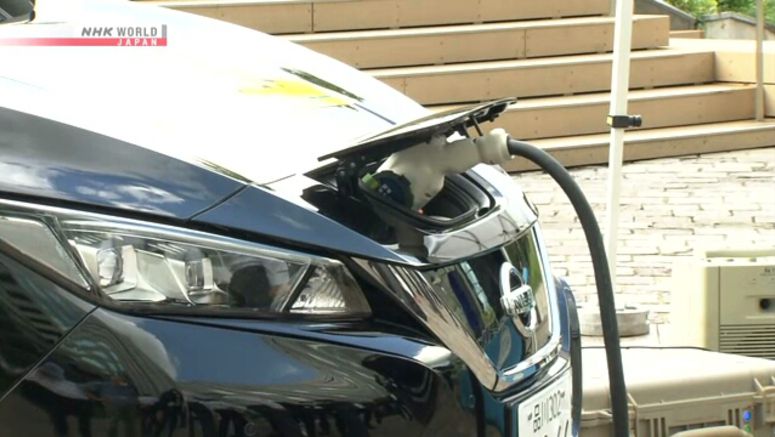 The Japanese government has come up with a concrete action plan to achieve net-zero emissions of greenhouse gases by 2050.
The Committee on the Growth Strategy adopted the plan on Friday. It says measures to deal with climate change are not a costly impediment for the economy but an opportunity for new growth.
The plan calls for raising renewable energy use so that it accounts for around 50 to 60 percent of total output by 2050, although those figures are described as "reference rates" instead of goals.
Specific targets are mapped out for 14 sectors.
As for the automotive industry, all sales of its new passenger cars should be electric, hybrid or fuel-cell models by the mid-2030s.
The plan calls for comprehensive efforts to achieve that goal, such as improving the performance of batteries.
Another target is to achieve a 10-fold increase in the use of hydrogen to around 20-million tons by 2050. The plan calls for technical development to promote the use of hydrogen at thermal power plants and for other purposes.
The government says the targets require fundamental changes in business models. It vows to achieve them by employing all policy tools, including tax, fiscal and financial measures.