Japan To Suspend All New Travelers From Abroad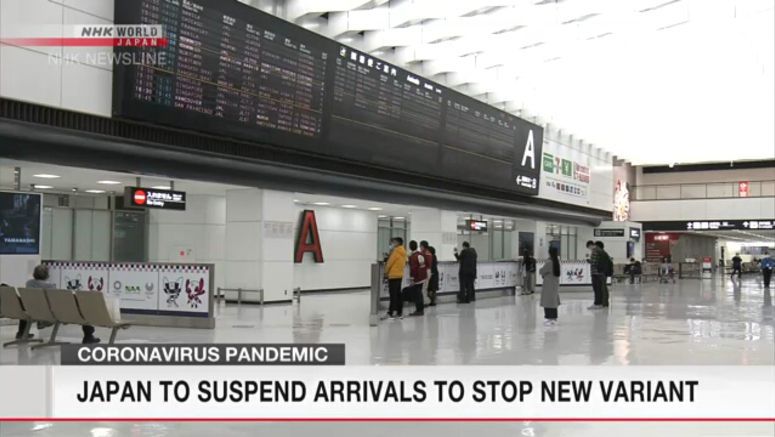 The Japanese government has decided to suspend new entries of all non-resident foreign nationals following the detection of variants of the coronavirus outside the country.
The government will implement the measure between December 28 and January 31.
It has allowed new entries of foreign nationals from all countries and territories since October if they have medium- to long-term resident status in Japan but their entries will be forbidden starting Monday.
It says it will continue to allow people to travel on business to and from designated countries and a territory.
It will also suspend a conditional exemption of a 14-day quarantine for Japanese and foreigners with residence status in Japan to return to or reenter Japan after a short-term overseas business trip.
Under the new measure, all people returning to or entering Japan from countries and territories where new variant cases have been reported must submit a document proving that they are COVID-19-negative. Such travelers must take a test within 72 hours before departure and upon arriving in Japan.
Similar measures, intended to help block an inflow of variants, are already in effect for Britain and South Africa.