Widow Expresses Disappointment Over Civil Court Ruling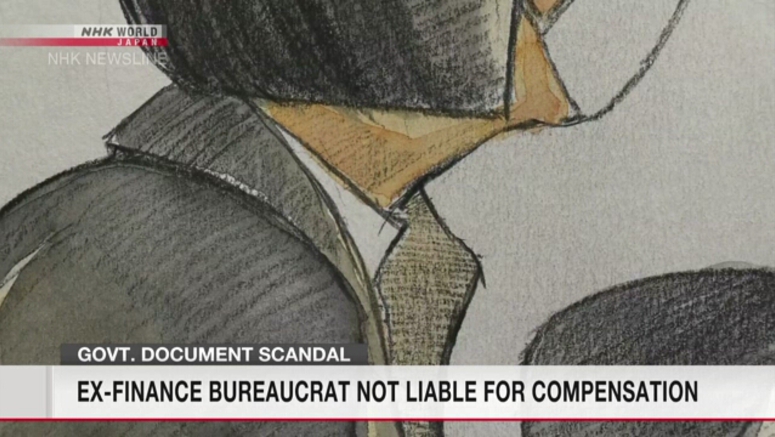 The widow of a deceased Finance Ministry official said she is disappointed with a civil court ruling that failed to reveal any information about how her husband was pressured to falsify government documents.
Akagi Masako's husband, Toshio, committed suicide in 2018. The Osaka District Court on Friday dismissed her claims for damages from a former high-ranking Finance Ministry bureaucrat. Sagawa Nobuhisa had allegedly ordered the tampering of documents related to the sale of state-owned land to school operator Moritomo Gakuen.
Akagi said she wonders how her husband would react to the ruling and what the two years and eight months she spent fighting in court were for.
She said it is unfair that her husband was not protected by the law while Sagawa was. She added that she loves her husband and respects him for standing firm.
Akagi indicated that she will appeal the ruling. She said she still believes that Sagawa should publicly explain what happened, and she wants to find out why her husband had to die. She stressed that she will continue to appeal that a tragedy like this should never happen again.