Tokyo Palace Grounds Open For 1st Time In 3 Years For Autumn Viewing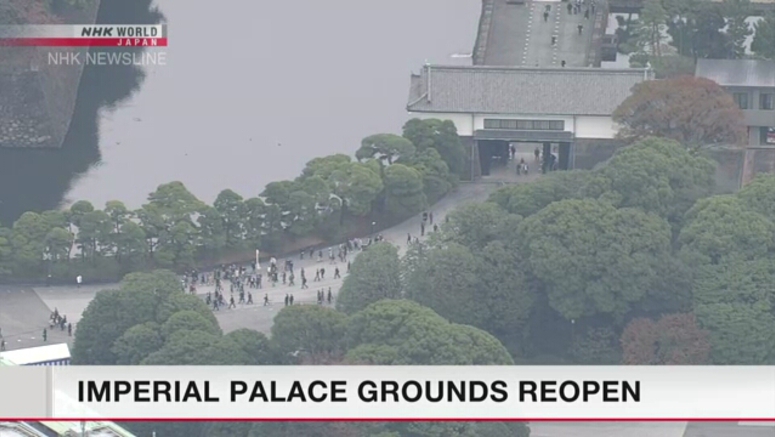 People enjoyed viewing autumn foliage inside the Imperial Palace in Tokyo for the first time in three years as a section has been reopened to the public.
Starting in 2014, people were granted access to Inui Street during the spring cherry blossom season and in the autumn when the leaves change color. But viewings were suspended when the coronavirus pandemic began.
As soon as the gates opened at 9:00 a.m. on Saturday, people who had been waiting entered the palace grounds.
Under rainy skies, they strolled down the 600-meter-long avenue, which is lined with around 70 maple trees of eight different varieties.
A woman in her 50s visiting with friends said she found a rare variety of cherry blossoms along the street. She said it would have been even better if the weather was nicer.
Another woman also in her 50s said she was able to immerse herself in the ambience of autumn. She said she imagined the Emperor and Empress were strolling along the same path.
A route through the Palace's East Gardens is closed this year as the path often gets congested. Visitors must enter through the Sakashita-mon Gate and exit through Inui-mon Gate.
Inui Street will remain open to the public through December 4.