Japan's Prime Minister Kishida Orders Defense Budget Rise To 2% Of Gdp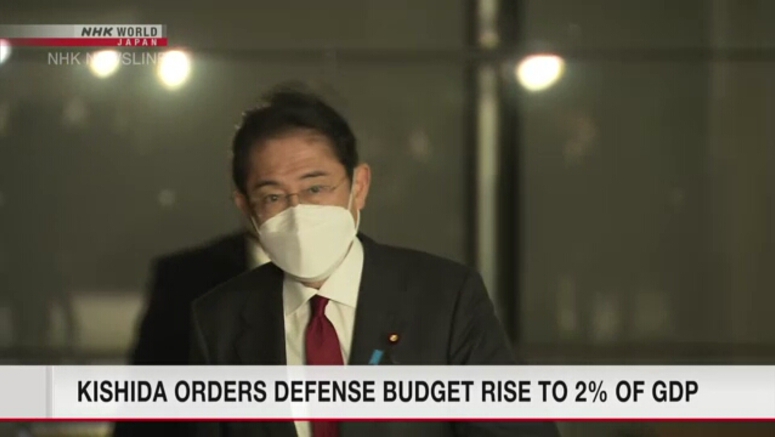 Japanese Prime Minister Kishida Fumio is ordering a significant increase in defense spending in five years. It comes as the ruling coalition has been raising concerns about security around Japan.
Kishida met with the defense and finance ministers on Monday. He told them he wants defense spending to rise to 2 percent of Japan's GDP in fiscal 2027.
Kishida's Liberal Democratic Party released a set of proposals this year. It says the security environment surrounding Japan has become severe at an accelerated pace. It sees China and North Korea as threats. The party has been calling for building up defense capability to hit back at an enemy in the event of a missile strike on Japan.
Japan's Defense Ministry says it needs about 48 trillion yen for the next mid-term defense program. That includes mass production of domestically-made "standoff" missiles that can attack targets from outside the range of enemy weapons.
But the Finance Ministry is hoping to keep the total cost in the mid-30 trillion-yen-range.
Japan has long capped its annual defense spending at about 1 percent of its GDP. This increase would put it on par with NATO member nations, who are supposed to spend 2 percent or more.