Japan Govt. Urged To Take Action To Resolve Abduction Issue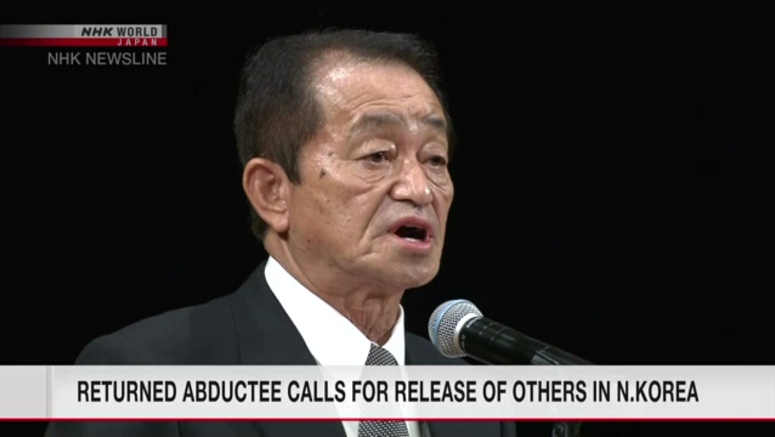 A former Japanese abductee who returned from North Korea 20 years ago has called on Japan's government to take action to immediately bring back other people who were abducted.
Chimura Yasushi made the urgent appeal at a rally in the city of Fukui, central Japan, on Sunday.
Chimura and four others were repatriated after Pyongyang admitted to the abductions at a Japan-North Korea summit 20 years ago. He is from Fukui Prefecture.
Japan's government says North Korean agents abducted at least 17 citizens in the 1970s and 1980s. The whereabouts of 12 remain unknown.
Chimura expressed a sense of crisis as no abductee has returned to Japan since the five were repatriated.
The 67-year-old said the remaining abductees are aging and the issue will become a sad part of history unless they are saved now.
Chimura said the Japanese government needs to act now and he wants Japan and the North to hold talks to bring home as many abductees as possible.
Iizuka Koichiro, the son of abductee Taguchi Yaeko, made a similar appeal.
He said he has been unable to see his mother for 44 years and he wants people to know about those who are still waiting to be reunited with their loved ones.
The 45-year-old said the key to resolving the issue is realizing a Japan-North Korea summit. He said he wants the North's leader, Kim Jong Un, to stop procrastinating and to let the abductees return home.
Iizuka said he wants Japanese Prime Minister Kishida Fumio to tell the North in a firm manner that his government wants to take back its own nationals.