Abe Orders Review Of 'hanko' Seal Culture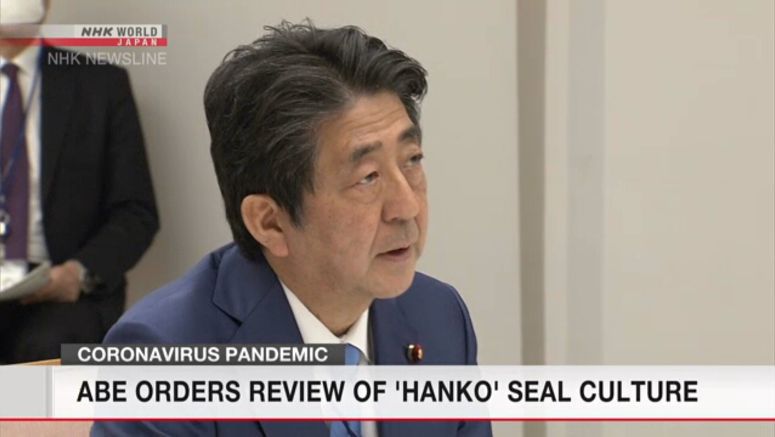 Japanese Prime Minister Abe Shinzo has ordered measures to promote teleworking, in step with a nationwide effort to slow the spread of the coronavirus.
Abe instructed Cabinet ministers Monday to allow businesses to file administrative forms without having to stamp them with a seal.
The traditional use of seals, known in Japan as "hanko", is cited as one of the reasons people continue going to work, despite requests to stay at home.
Abe's instructions come in response to a call by a member of the government's Council on Economic and Fiscal Policy.
The member, who belongs to the private sector, urged the government to simplify procedures to apply for subsidies as part of an emergency economic package.
The member also called for allowing businesses to sign contracts without exchanging hard copies.
Abe said the government needs to review legal systems and their implementation to ensure people and firms can benefit from the economic package soon.