Fashion Designer Yamamoto Kansai Dies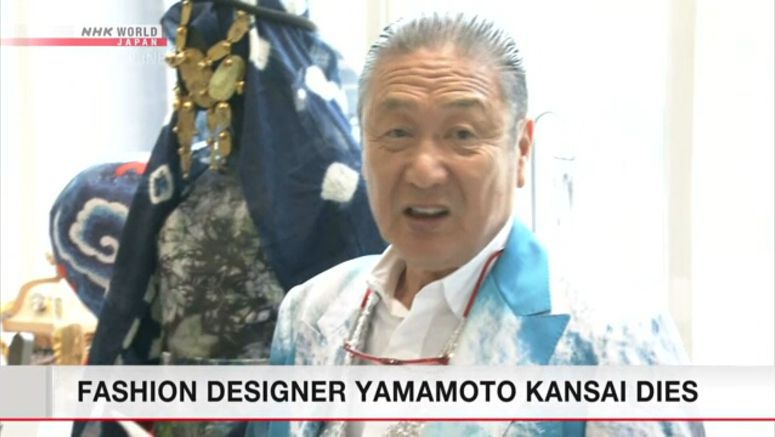 Internationally renowned Japanese fashion designer Yamamoto Kansai has died of leukemia. He was 76.
Yamamoto's office says he passed away last Tuesday at a Tokyo hospital where he was being treated for the disease since early this year.
Yamamoto worked for Koshino Junko and other designers before becoming the first Japanese to hold a fashion show in London. He was 27 at the time.
He won acclaim for his novel designs and bold, dynamic shows inspired by the traditional Japanese performing art of Kabuki. His avant-garde, creative work especially won the hearts of young people.
While taking part in fashion industry events in Paris and New York, Yamamoto deepened friendly ties with musicians including David Bowie and Stevie Wonder.
A stage costume designed for Bowie is one of Yamamoto's best-known works. It was inspired by a Japanese legend about a deity and a white rabbit.
Yamamoto also worked outside of fashion. He produced large-scale live events in Japan, Russia, Vietnam, India and elsewhere.