Museum Of Japan's Indigenous Ainu Culture Opens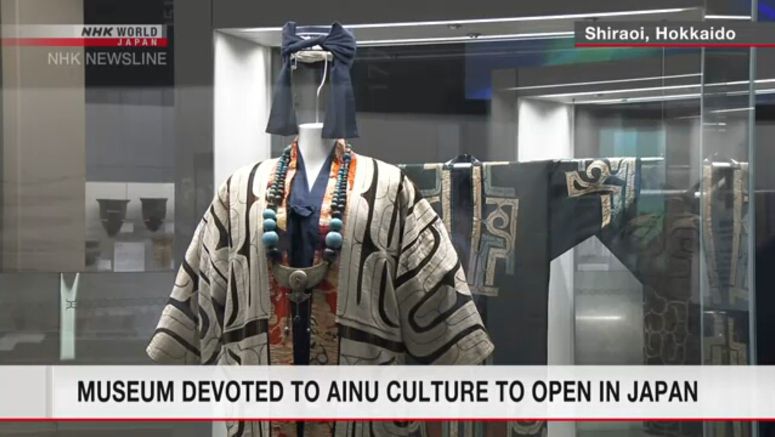 A national facility devoted to the indigenous Ainu people and their culture opens on Sunday in their ancestral region of Hokkaido in northern Japan.
The National Ainu Museum and Park in Shiraoi has a museum, a hall for the performance of traditional Ainu dance and instrumental music, as well as a reconstructed Ainu village.
The facility, also called Upopoy, is designed to serve as a base for reviving and developing the Ainu culture, which is on the verge of extinction.
Upopoy means "singing in a large group" in the Ainu language.
Speaking at a ceremony for the opening of the facility on Saturday, Chief Cabinet Secretary Suga Yoshihide said the Ainu people's effort to uphold their honor and dignity for younger generations is vital in building a vibrant society with cultural diversity.
He also said the government will do its best to help the facility develop and promote the cause so that many people will visit it from inside and outside Japan and touch the spirit of coexistence of diversified peoples and cultures.
The facility hopes to receive one million visitors annually.
But due to the coronavirus epidemic, it plans to only accept those with reservations for the time being.
Workshops to experience Ainu culture, including one of Ainu cookery, will also be postponed.