Nishimura: Govt. Curbing Travel Program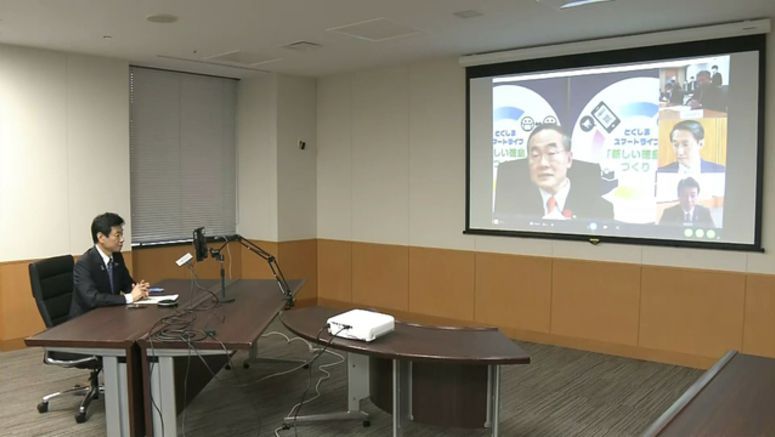 Japan's minister in charge of coronavirus response Nishimura Yasutoshi says the government is excluding some areas from its travel subsidy program to reduce the impact on local medical sectors.
Nishimura held a teleconference with Tokushima Governor Iizumi Kamon, who chairs the National Governors' Association, on Tuesday.
Iizumi pointed out that 18 prefectures had record numbers of cases in the past week. He called for measures to curb the number of serious cases.
Iizumi said local leaders welcome the Go To Travel campaign in terms of its economic effects, but that many also worry that it may be spreading the virus.
As he referred to the government's plan to exclude areas with spikes in cases from the campaign, he asked that the government also study excluding travel from such areas.
Nishimura said the government is responding based on the idea that if many people visit areas where cases are surging rapidly, the virus will spread further, dealing a serious blow to already strained local medical services.
Nishimura also said the government will work with governors to secure sufficient numbers of hospital beds for coronavirus patients, and study whether to ask restaurants and other businesses to shorten their business hours in limited areas and categories.