Sapporo, Osaka Travel Limits Might Be Extended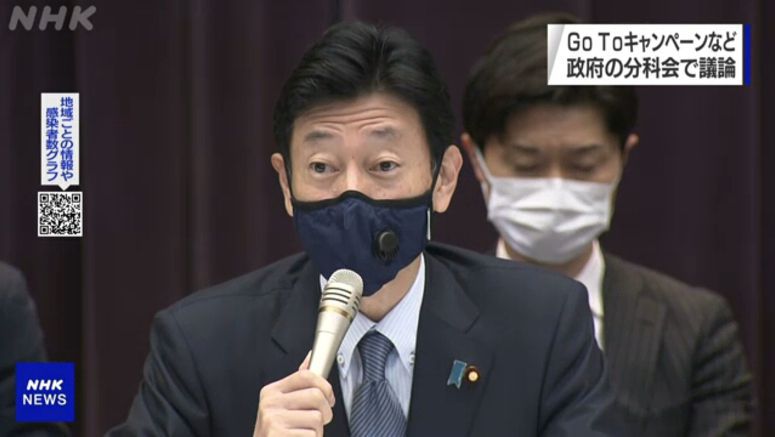 Japan's minister in charge of coronavirus response says he will work closely with relevant governors on the "Go To Travel" campaign. He says it is likely the campaign would extend its exclusion of Sapporo and Osaka, cities with many coronavirus cases.
Nishimura Yasutoshi spoke to reporters on Friday.
He said Hokkaido Governor Suzuki Naomichi and Osaka Governor Yoshimura Hirofumi may be thinking of extending the cities' exclusion from the campaign.
He added that he will discuss the matter with the governors while sharing information on infections and the situation of the local healthcare systems.
Nishimura also renewed his call for people's cooperation to avoid the need to declare another state of emergency.
He said that a rapid increase in the number of infections has somehow been avoided, but the country has not been able to reduce the numbers.
Nishimura pointed out that the government's coronavirus advisory panel once again shares a strong sense of crisis over the possibility that the healthcare system will be overwhelmed.
The minister warned that the continuous spread of infections would have a large impact on the economy, affecting more regions and businesses.