Travel Agents Struggle Due To Campaign Curbs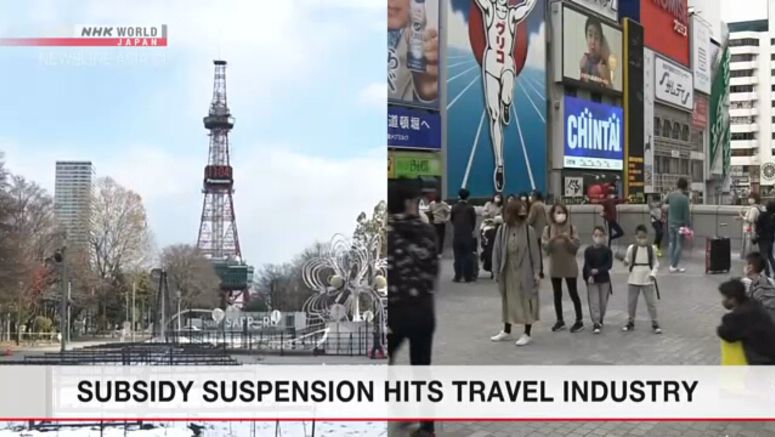 Travel agents are busy handling trip cancellations, after the government scaled back its domestic tourism campaign amid a resurgence of coronavirus infections in Japan.
The government decided on Tuesday to exclude Sapporo City in Hokkaido, northern Japan, and Osaka City in western Japan from the popular "Go To Travel" tourism promotion campaign. The two cities have recently been virus hot spots.
The exclusions will last for three weeks until December 15. People who are planning trips to the two cities during the period cannot receive subsidies.
On Wednesday, officials at a travel agency specializing in trips to Hokkaido said they received an e-mail cancelling a group tour from Shikoku in western Japan to the northern prefecture.
The officials said they have received more than 50 cancellations since the start of this month due to the flare-up of infections. They expressed concern that they may receive more ahead of Hokkaido's popular winter tourism season.
The president of the agency, Inoue Kanji, said his company suffered from sluggish sales in the spring, but sales had since been picking up thanks to the official campaign. He said the exclusion of Sapporo is a serious blow to his business.
Inoue said he hopes that the outbreak will slow down soon and that the northern city will be covered under the program again.